We are one of the professional Secretarial Firm, approved Company Auditor and licensed Tax Agent located at Johor Bahru, Johor, Wilayah Persekutuan (Kuala Lumpur) and Melaka, Malaysia. We are specialized in assisting business owners/ companies to settle their company account auditing, company taxation, accounting and company secretarial affairs.
We provide complete set of business and management services
Fast Responsive Customer Service
We response all of our clients' enquiries as fast as possible.
We provide our services with full commitments.
"Don't ever let your business get ahead of the financial side of your business. Accounting, accounting, accounting. Know your numbers. "
We are a professional service group providing one stop business consultancy services to our clients from incorporate new company, corporate secretary services, accounting bookkeeping, tax consultancy and auditing. 
Our expertise Company Secretaries have over than 10 years' experience in company registration as we have successfully assisted our clients registered for more than 500 companies in Malaysia.
We are also approved Tax Agent registered with Inland Revenue Board (IRB) under Section 153(3) of Income Tax Act 1967. As a professional tax consultant, we advise and assist our client in their company or individual income tax compliance and submission. We also advice client on income tax incentives which are available and best suited for them.
As one of recognized audit firm in Johor Bahru (Johor), our responsibility is to express an opinion on these financial statements based on our audit. We conducted our audit in accordance with approved standards on auditing in Malaysia.
We are also offering solutions to clients on applying business license, work permit, MM2H visa and other professional services to support them to achieve higher level of businesses.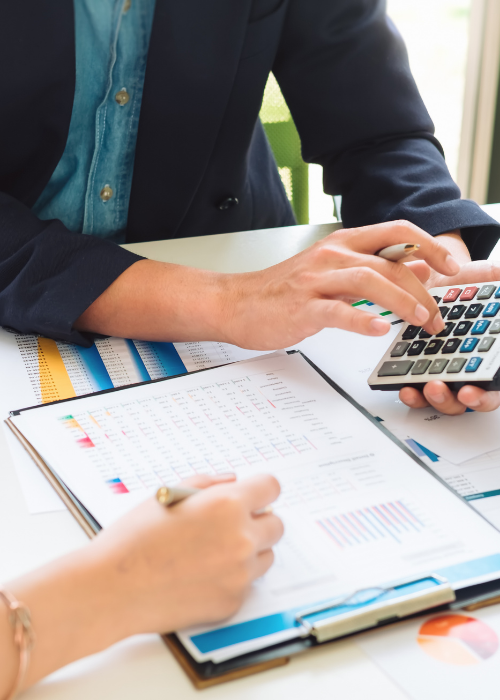 Company Incorporation
Company registration
Company Secretary
Assist in company set up
Accounting & Bookkeeping
Maintaining and evaluation financial transaction records
Audit Services
Systematic review and assessment of information or documents.
Taxation
Help you to meet your business tax compliance
Tristar Advisory Sdn. Bhd.
(201901008860 (1318188-A))
Tristar Corporate Sdn. Bhd.
(201801016858 (1278874-P))
Tristar Global Secretarial Sdn. Bhd.
(201901046952 (1356282-H))
Tristar Advisory Pte Ltd
(201809415E)
Complete Business Services
(JM0455973-W)
Marcus Ching & Associates (NF0497)
Global Rich Consultancy (JM0882958-K)
Global Rich Corporate Advisory Sdn. Bhd. (200601032907 (752666-P))
You Deserve One Of Our Best Services
with more than 10 Years of Experiences